Find out what's happening
So many things happen at ABIS and we love to share!
School Calendar
Check the dates of the holidays & school year
Upcoming Events
Make sure you don't miss a thing and keep up to date
Fees & Finance
Plan for the future of your children
Visit the ABIS Shop
Our shop is open 24/7. Find all you need right here.
Got questions?
Our frequently asked questions section gives you lots of answers!
Not found what you want?
No problem! Just get in touch and we'll be happy to help
Find out what's happening at ABIS!
So many things happen at ABIS and we love to share!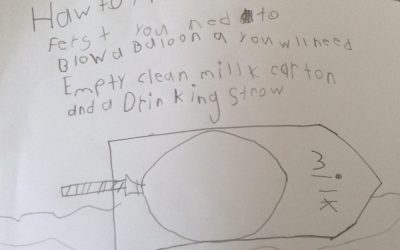 As part of learning about systems, the children's task was to make things and write up the procedures. They had a lot of fun. https://youtu.be/UIVUrRY0PBg Thank you Mr McBernie for helping to put together our Goldilocks and The Three Bears Rap. '
Dear parents, We have now finished the week and I am sure that students and parents are all looking forward to the holidays at the end of next week. School reports will be issued on Wednesday via email and the students will finish school on Thursday at the normal...
Dear parents, We are now only two weeks away from the end of the school year and teachers and students are wrapping up for the year. With the final day of school on Thursday June 17, teachers will ensure that students are engaged and working up until then. The ABIS...
We would like to ask you to spare 5 minutes to fill out a survey letting us know how well you feel we did this year. The survey is easy to use and easy to understand and we really want as many people as possible to give us feedback. Please click on the link below:...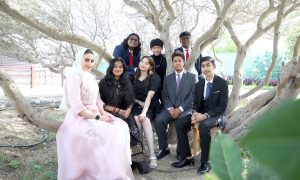 Dear parents, Today was an important day as we celebrated the graduation of our Grade 12 students. All came in with their parents individually and attended a ceremony that we broadcast live to their family and friends. It was a day of joy and celebration for these...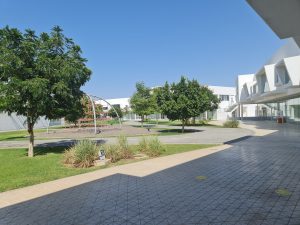 Dear parents, We only have a few more weeks to go before the end of the year, so please ensure your child/ren continue to apply themselves to their studies. Report cards will be issued on the second last day of school via email as per usual. This week the Grade 10...
Dear parents, This week was unusual with the rain and storms sweeping across Oman. I hope that you are all safe and have not been inconvenienced. There are some who have had poor internet connections because of the storm and I want to reassure parents and students...
Dear parents, Another week online and all is moving ahead smoothly. When you read through the grade level posts in today's broadcaster, there is good evidence that students and teachers are working well together in their learning journey. We do not know how long we...
Dear parents, The week has gone well in classes with all teachers and students engaged in their learning. I have been hearing good accounts of student enthusiasm which is wonderful! Unfortunately, after having no Covid-19 in our teacher and student body, this week we...
Dear parents, Ramadan Mubarak! We have completed our first full week online. The technology has worked much better this week and the shortened timetable is also proving to be successful. The student led conferences this week were the highlight for students and...
Dear parents, I trust that everyone had a great long weekend. Our first week back with students learning online and students have made the transition with ease. While we would much prefer the students be at school, it is reassuring to know that students have been able...
Upcoming Events
Make sure you keep up to date and don't miss a thing