Find out what's happening
So many things happen at ABIS and we love to share!
School Calendar
Check the dates of the holidays & school year
Upcoming Events
Make sure you don't miss a thing and keep up to date
Fees & Finance
Plan for the future of your children
Visit the ABIS Shop
Our shop is open 24/7. Find all you need right here.
Got questions?
Our frequently asked questions section gives you lots of answers!
Not found what you want?
No problem! Just get in touch and we'll be happy to help
Find out what's happening at ABIS!
So many things happen at ABIS and we love to share!
Well done Grade 2, with only 3 days to prepare and practice you all showed great commitment and courage to ensure that you gave your best performance. I am very proud of you. So sorry the photos will not post I hope you all have some good ones.
Along with Progress Report, we have sent a unique parent login code and a user guide, on reverse side of the letter from the Primary / Secondary Team Leader. Use this code, along with your child's date of birth information to book your appointments for the upcoming...
To celebrate the Prophet's Birthday, ABIS will be closed Sunday, November 10th in line with the following announcement: The government has announced holiday as part of Prophet Mohammed's (PBUH) birthday for both the public and private sectors.According to authorities,...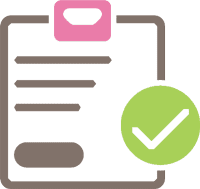 Last month, Lensman Studios Photographers visited the school to take individual, class, sibling and family portraits. The digital thumbnails are ready for you to view in order to place an order. Please view the photographs using the links below and complete the...
Dear ABIS parents, We need to share some important news with you, and the wider ABIS community. Our Head of School, Neil Tomalin, has decided to move on at the end of the current school year, and it is with reluctance that we have accepted his...
The MOE has announced that all local and private schools will be closed on Sunday 27thOct due to Al Shurah Council election. This means that ABIS will be closed on Sunday and will reopen on Monday 28th October! Enjoy the extra day holiday everyone!
On Wednesday 9th and Thursday 10th October 2019, the photographer will be in school to take portraits of all staff and students. Please ensure students are wearing their ABIS branded tops on these days. Sibling photographs will be arranged within school time. Parents...
As part of our MYP Design course, Grade 9 have been learning how to design and create extraordinary food together. To day we created a wonderful 4 course meal in 45 minutes (and a great deal of work in advance). We building up to serving a full menu to VIP guests at...
In celebration of the Islamic New Year, and aligned with our usual practice, we will be following Sohar Aluminium and will be closed on Sunday, 1st September. School will resume on the 2nd of September. Enjoy the long weekend!
At this time of year we always have a series of goodbyes (and hellos) and this year is no exception. This year, there are a number of teachers who have decided head back home, all of them after extended periods of working as international teachers. Isgak and Rayda...
We are writing to let you know that for health reasons, Ms Ann Galliard will stopping work at ABIS We would like to thank Ann for all her commitment to the school and wish her good health for the future. Sebastien will be finishing the year as usual to ensure that...
Upcoming Events
Make sure you keep up to date and don't miss a thing