Find out what's happening
So many things happen at ABIS and we love to share!
School Calendar
Check the dates of the holidays & school year
Upcoming Events
Make sure you don't miss a thing and keep up to date
Fees & Finance
Plan for the future of your children
Visit the ABIS Shop
Our shop is open 24/7. Find all you need right here.
Got questions?
Our frequently asked questions section gives you lots of answers!
Not found what you want?
No problem! Just get in touch and we'll be happy to help
Find out what's happening at ABIS!
So many things happen at ABIS and we love to share!
We have just received a new update from the Ministry to say that we should open on Wednesday and not Tuesday. ABIS will therefore be closed on Tuesday and will reopen on Wednesday morning
It is with deep personal sadness that on behalf of all of us at the school I would like to express my heartfelt condolences to all our community and especially our valued Omani families. Sultan Qaboos has been a source of inspiration for us all and will continue to be...
Dear All, It is with regret that we inform you that Moonlight, one of the farms goats, has had to be put to sleep as she was suffering from a terminal illness. We have enjoyed Moonlight as part of the ABIS family for many years and have shared some photos with you.
Our choir and musicians have been performing around Sohar. If you are free on Saturday night please join us at the Mercure at 5pm. There will also be a winter market.
We are happy to invite you to the 2019 Winter Concert on Tuesday 17th December starting at 6pm. Featuring in this evening of music are all of the ABIS bands and choirs, soloists and a performance from Grade 3 students. All performances will be recorded to create an...
ABIS closed for all students today, Thursday 21st November. Please see below... The Ministry of Education, in coordination with the Early Warning Centre has decided to halt teaching at local government and private schools on Thursday 21st of November," a...
Along with Progress Report, we have sent a unique parent login code and a user guide, on reverse side of the letter from the Primary / Secondary Team Leader. Use this code, along with your child's date of birth information to book your appointments for the upcoming...
To celebrate the Prophet's Birthday, ABIS will be closed Sunday, November 10th in line with the following announcement: The government has announced holiday as part of Prophet Mohammed's (PBUH) birthday for both the public and private sectors.According to authorities,...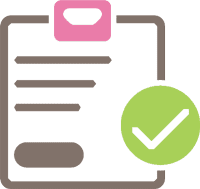 Last month, Lensman Studios Photographers visited the school to take individual, class, sibling and family portraits. The digital thumbnails are ready for you to view in order to place an order. Please view the photographs using the links below and complete the...
Dear ABIS parents, We need to share some important news with you, and the wider ABIS community. Our Head of School, Neil Tomalin, has decided to move on at the end of the current school year, and it is with reluctance that we have accepted his...
Upcoming Events
Make sure you keep up to date and don't miss a thing