Find out what's happening
So many things happen at ABIS and we love to share!
School Calendar
Check the dates of the holidays & school year
Upcoming Events
Make sure you don't miss a thing and keep up to date
Fees & Finance
Plan for the future of your children
Visit the ABIS Shop
Our shop is open 24/7. Find all you need right here.
Got questions?
Our frequently asked questions section gives you lots of answers!
Not found what you want?
No problem! Just get in touch and we'll be happy to help
Find out what's happening at ABIS!
So many things happen at ABIS and we love to share!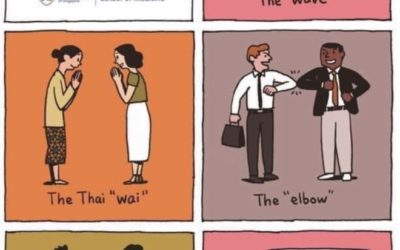 الأفاضل / أولياء الأموربصفتنا معلمين ، نواصل الالتقاء لمناقشة التحديات التي يواجهها أبناؤكم في التعليم عن بعد وما يمكننا القيام به جميعًا لدعم التعلم. فيما يلي بعض النصائح المتعلقة بالدعم الذي يمكنك تقديمه في المنزل.التواصل بصفتكم والدين ، يُرجى الرد على رسائل البريد...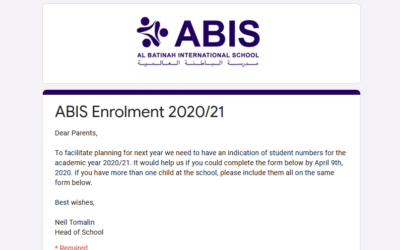 Dear Parents, To facilitate planning for next year we need to have an indication of student numbers for the academic year 2020/21. It would help us if you could complete this online form by April 9th, 2020. If you have more than one child at the school, please include...
As you will have already probably heard, all schools in Oman have been closed for one month starting tomorrow: A statement said, "Suspension of study in all educational institutions for one month. The High Committee for dealing with COVID-19 urged families to keep...
As, promised, we are happy to share two documents that provide an overview of the strategies and approaches that will be used by the school in the event of an extended school closure. This document (Remote Learning at ABIS - Primary School) is relevant for parents who...
After careful consideration and discussion with the Ministry of Education and the Ministry of Health, we have decided that we will have to postpone the Swim Gala scheduled for this week and cancel the upcoming International Evening events. We are obviously very...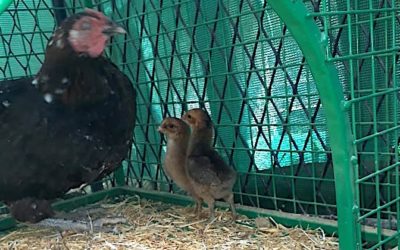 Wow! this has been a busy week with lots of moving parts! We just had a wonderful Primary Assembly that has reminded us all of the wonderful work our teachers do with your fantastic children. Indeed, first up, I want to thank you our wonderful staff on behalf of our...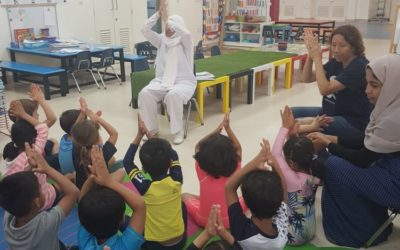 The ABIS community are working well together to keep all our students, parents and teachers safe through monitoring and providing precautionary information about the Virus. We will continue to work hard at maintaining a safe environment. Thank you to all parents and...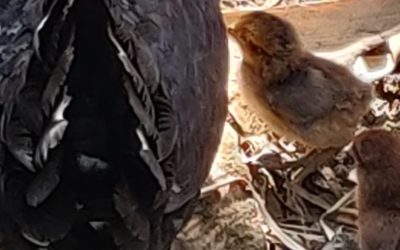 We just wanted to thank you all for your support at the school gates this morning. The process of checking temperatures went smoothly and we appreciate your support in making this successful. The Ministry of Health has just informed us they will be sending a team of...
Over the last week we have been very lucky to have a great deal of advice from the Ministry of Health (MOH). They have reassured us that we as a school can rely on the support of the MOH with regard to the Coronavirus. ABIS is committed to following their advice...
The  uncertainty around the coronavirus can bring about fear and worry in our students. It is important to remember our children are looking towards us for reassurance and cues on how to react and respond. Five strategies to build resilience, and have reassuring...
Over the last days and weeks, the school has been carefully monitoring the situation with regard to the developing situation with regard to the spread of the coronavirus, COVID-19. We are in touch with the appropriate authorities (Sohar Aluminium doctors, the Director...
Upcoming Events
Make sure you keep up to date and don't miss a thing