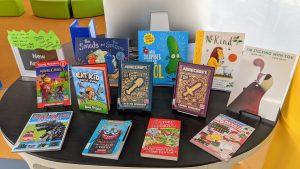 A big thank you to all families that participated in our first Scholastic Book Club Order! We were able to add 12 new titles to our library and the students are thrilled! The books have already all been checked out!
We have also added some exciting new books in Arabic to our collection, including more copies of the beloved "Diary of a Wimpy Kid" as well as a copy of "Wonder", which is a well loved title of many upper primary students.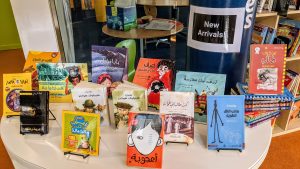 It is always exciting to add new books and see the students respond so positively. We have opened up our second Scholastic Book Order as many students have requested. The link to access the ABIS Book Club to browse books and order is https://world-schools.scholastic.co.uk/al-batinah-international/digital-book-club
Orders are due by December 2, 2021.