Dear Students,
My name is Mr Mike and I will be teaching KG 1 and 2 Music/PE as well as Music for grades 1 to 6. For the last two years at ABIS I have been a grade 3 teacher and so I am excited to take on the new role as a music specialist for the primary years. I play the guitar, bass guitar and ukulele and enjoy singing songs with my class.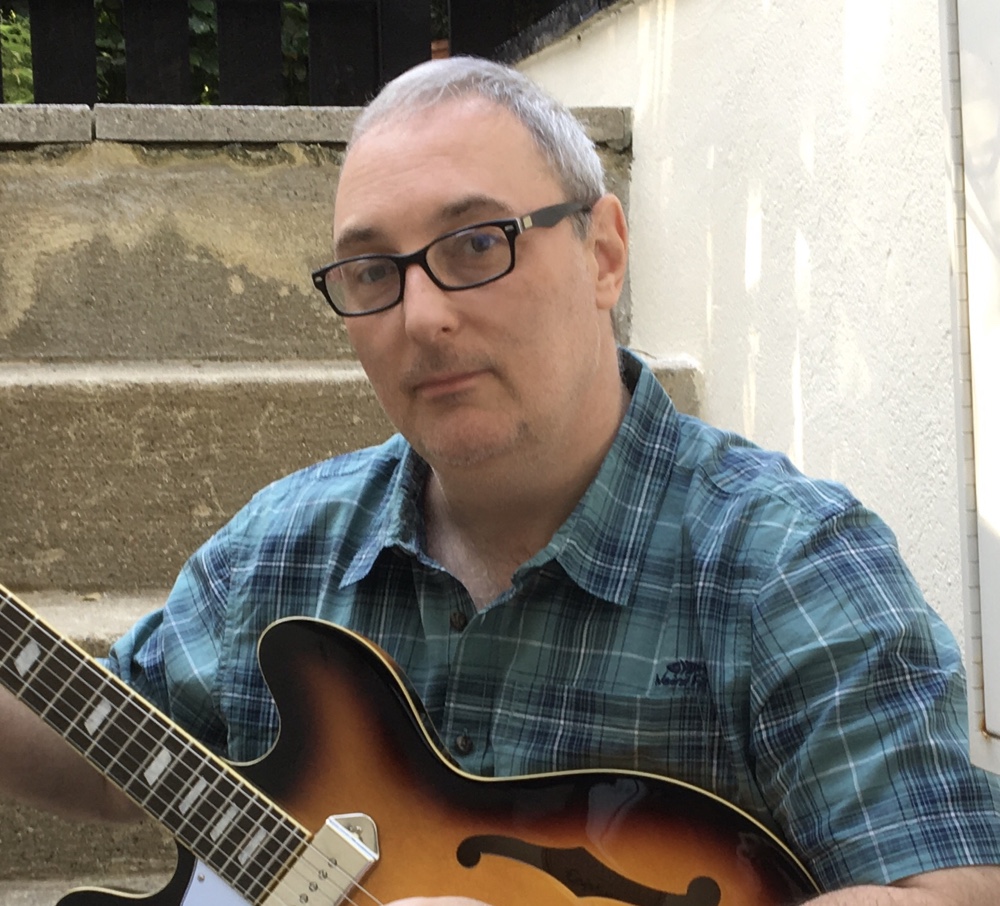 I am from the UK and have enjoyed working as an international teacher for the last 20 years. I previously worked in Pakistan and Kuwait where I enjoyed learning about different cultures. I love to play and teach the guitar and ukulele to my students. During my free time I enjoy art and reading.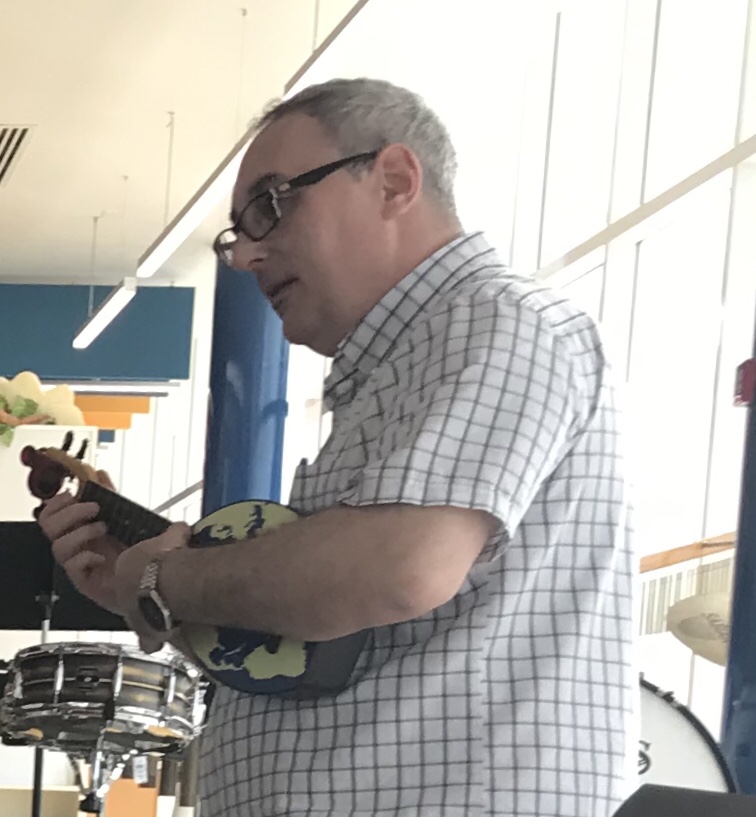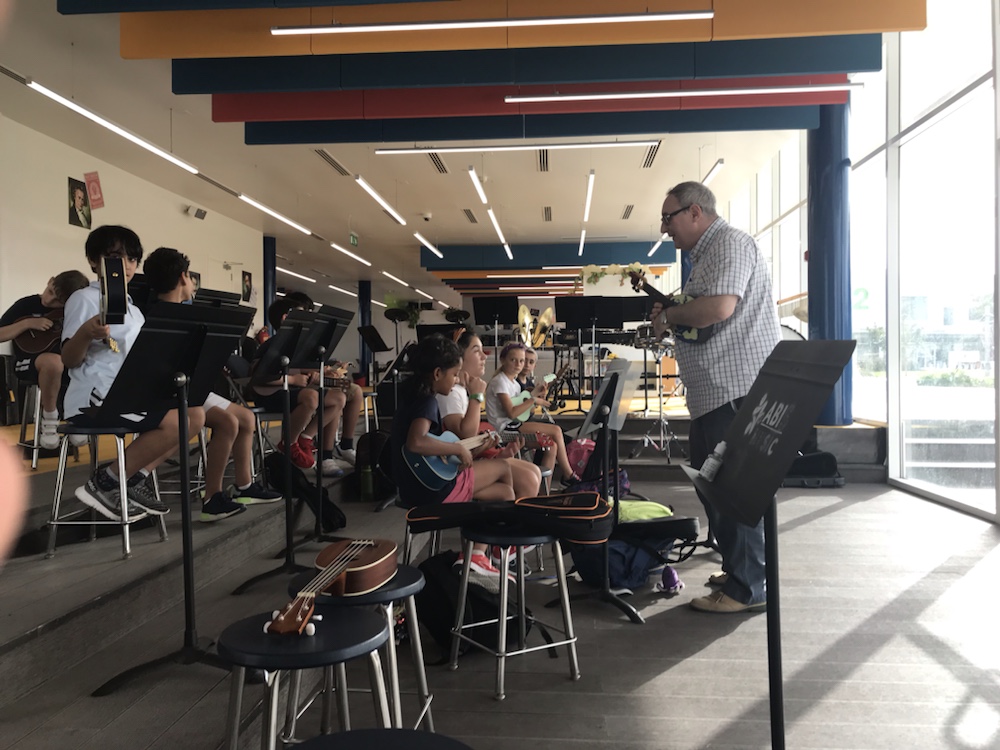 Here I am teaching a group of enthusiastic ukulele players. Once we are back in school I will be using this wonderful instrument during your weekly music lessons.
I look forward to teaching you all very soon.
Mr Mike
If you have any questions please contact me using my school email: m.clark@abisoman.com
The link to my music class is as follow: https://meet.google.com/kcx-zohj-oiw