Dear Parents and Students,
This week has been another fun, busy week.
As this is the last week of the calendar year, we have today recognized this occasion with a school wide Pajama day. In recognition of all of the hard work and learning we have completed thus far, we also had a movie and snack day this week where students were able to choose a movie to watch in class together. 
Please see below for a selection of photos of these events.

Please also see below for notices on our week 17 in review.
Homework
As we near the December break, please encourage your children to engage with reading, writing and math daily throughout the break so that they are in a good place when we return.  
Reading, Writing and Inquiry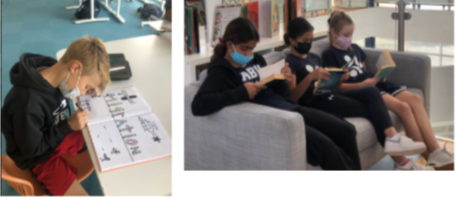 This week students have continued working on spelling, grammar and punctuation as well as their reading and writing skills. 
The context of this learning this week has really been our integrated unit of inquiry into migration.
Again the central idea and lines of inquiry for this unit are:
Central Idea:
Human migration is a response to challenges, risks and opportunities.
Lines of Inquiry:
Reasons why people migrate 

Migration patterns 

The effects of migration on communities and individuals 
 For this, students have been developing their understanding of subject specific vocabulary around this topic for example, migrant, immigrant, refugee, asylum and so on.  Students have also been looking into the migratory patterns of animals and humans, the reasons for migration and the most complex of our lines of inquiry, the issues associated with and impact of migration.
Mathematics
This week students have begun to look at algebraic equations and substitution as well as continuing to work on developing their skills with number and multiplication facts. 
Visual Art
This week, students have been working on designing and creating their title page for our unit of inquiry into migration. This title page doubles for me to check how much students know about the different reasons for migration, migration patterns as well as the impact of migration.
Please see the link below for examples of these.
PSPE
Each week we have an opportunity to develop leadership skills and build capacity within. This in the form of students leading class games and brain breaks. This week Mohammed was the team leader for our Tuesday game. He organized a game for the class to play as part of a brain break part way through the day and did so very well. He set the game up in the hall, set boundaries with cones, got all of the equipment ready, explained the rules and boundaries and managed the experience effectively. Well done Mohammed.
Please access the link below to see pictures of this.
Notices/ Worth Repeating
New team member
This week we have welcomed Miss Khadija to our class as a new teaching team member.
Please see the link below for her short 'mini bio'.
Upcoming
Please enjoy the next three weeks as a special time with friends and family. If you are celebrating, a very Merry Christmas and a Happy New Year to both you and yours.
We wish you well and look forward to welcoming you back on the 9th of January next year.
Thank you.
As always, if you have any questions please do not hesitate to contact me.
Sincere regards,
Your partners in learning.
The Grade 6 Teaching team
Glen Nicholson, Maryam Al Muqbali, Khadija Alornrani