We've noticed a problem in our class. Some of the students still don't know each other that well and some students would not play with other students. So we came up with a solution to get to know each other a bit more. The students came up with 3 points: Talk to each other, play together and change the groups.
So they chose a friend that they don't know very well and got to know them a bit better this week. They talked about likes and dislikes and recognized something they have in common and differences. We made a picture to show what we've discovered about each other.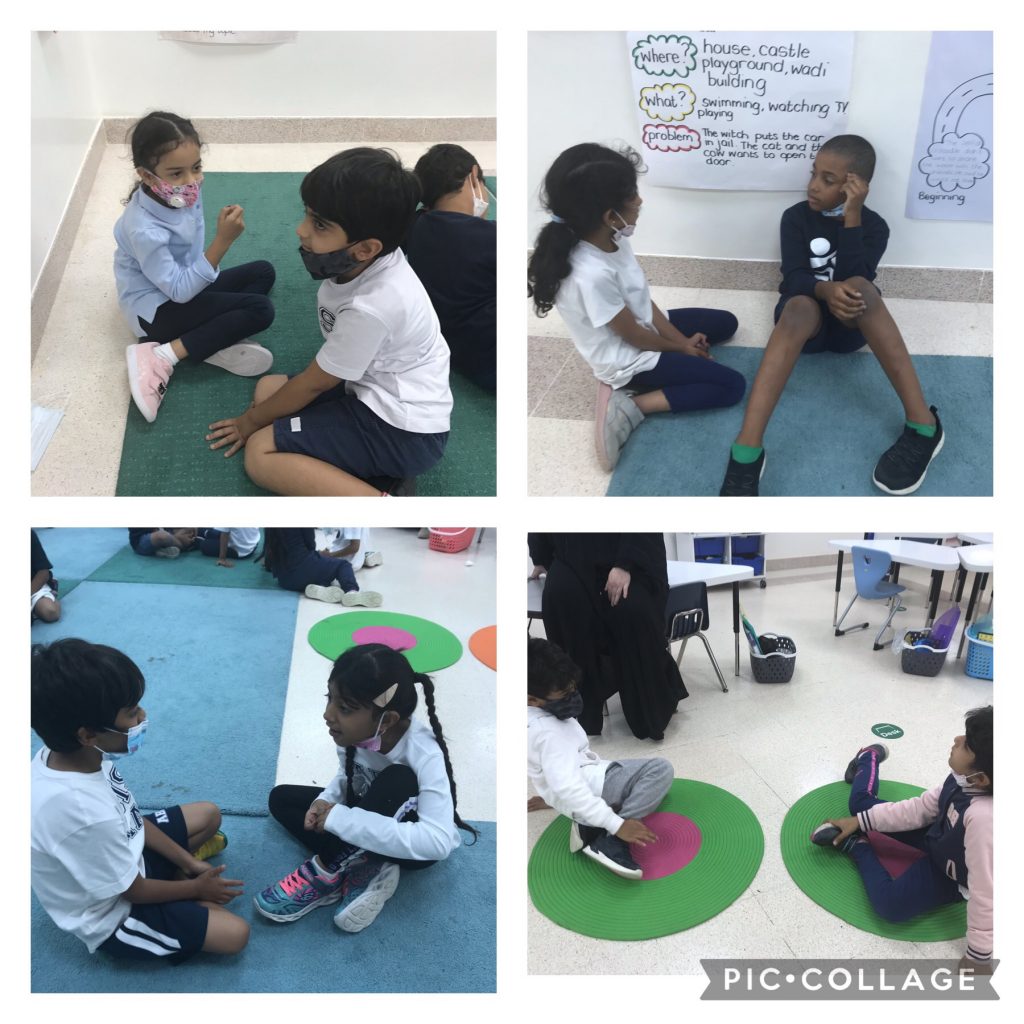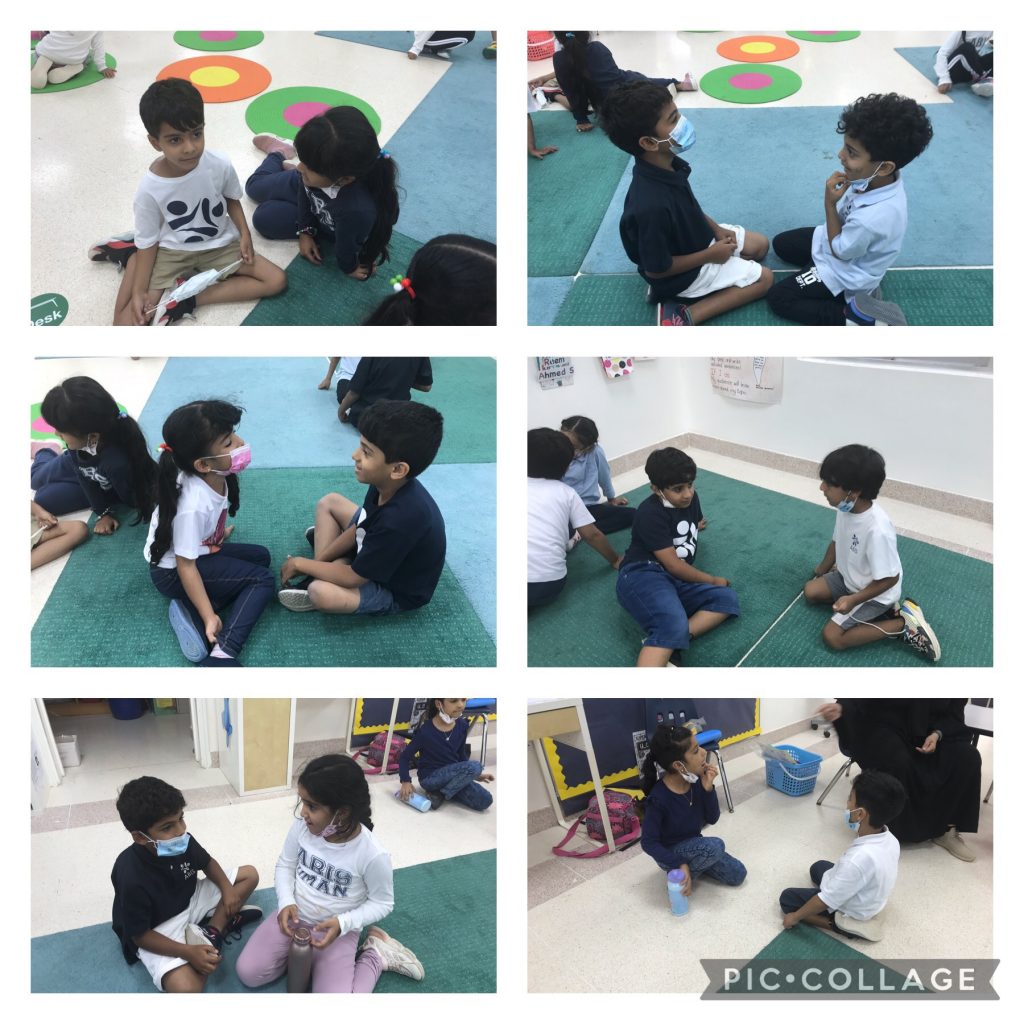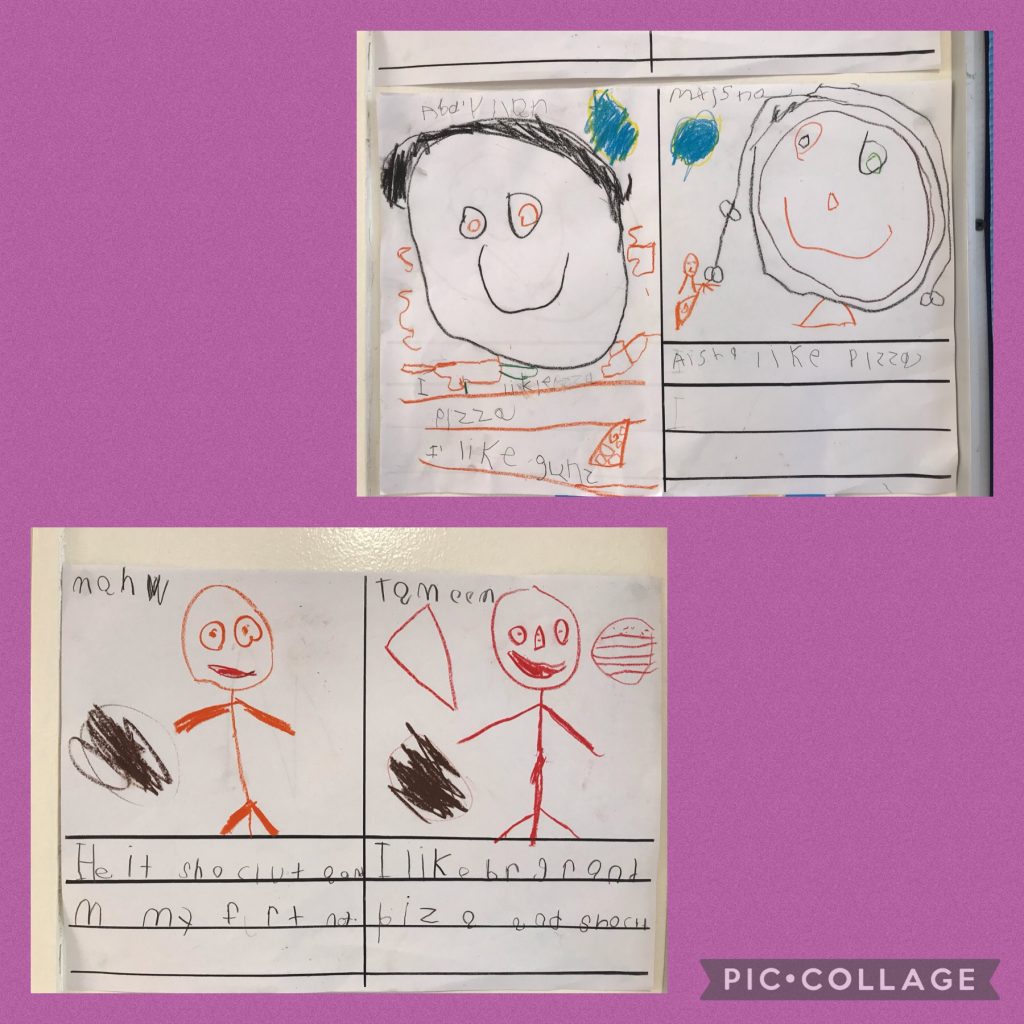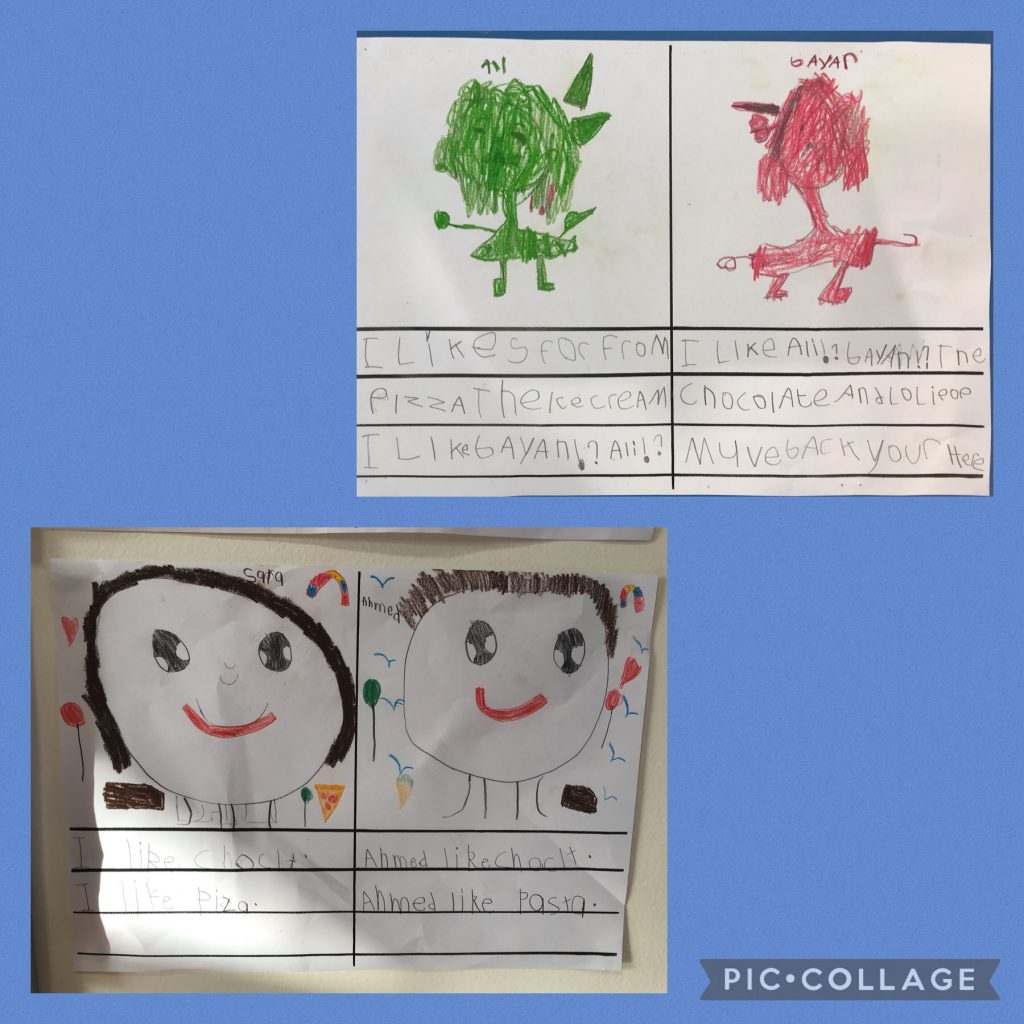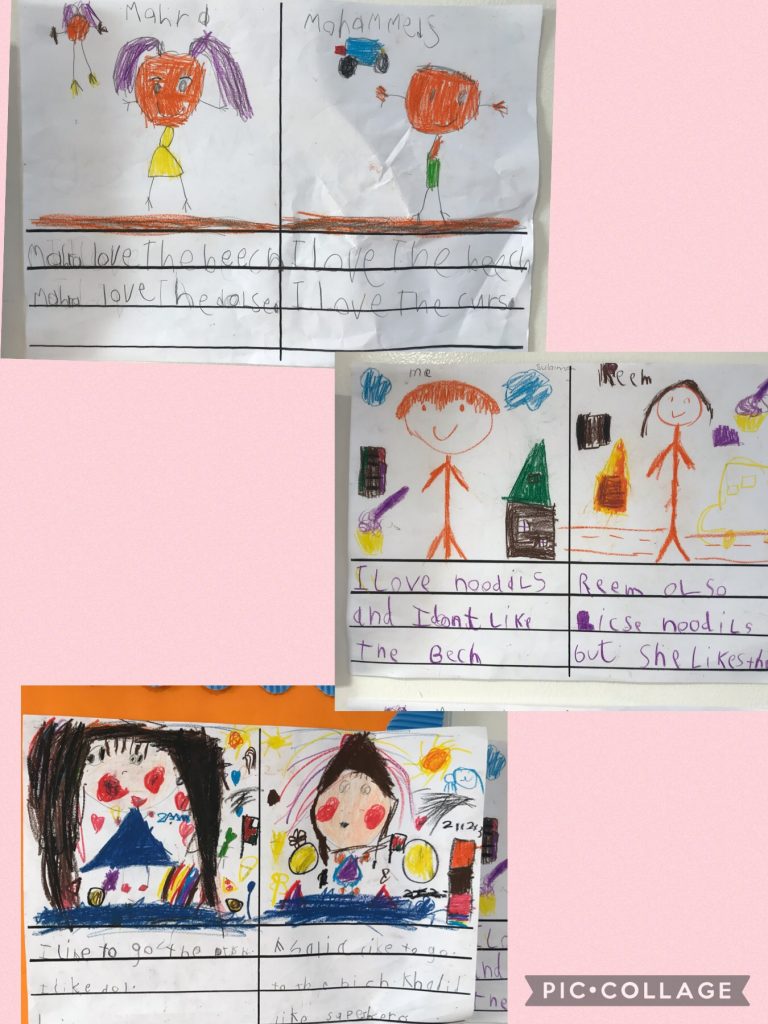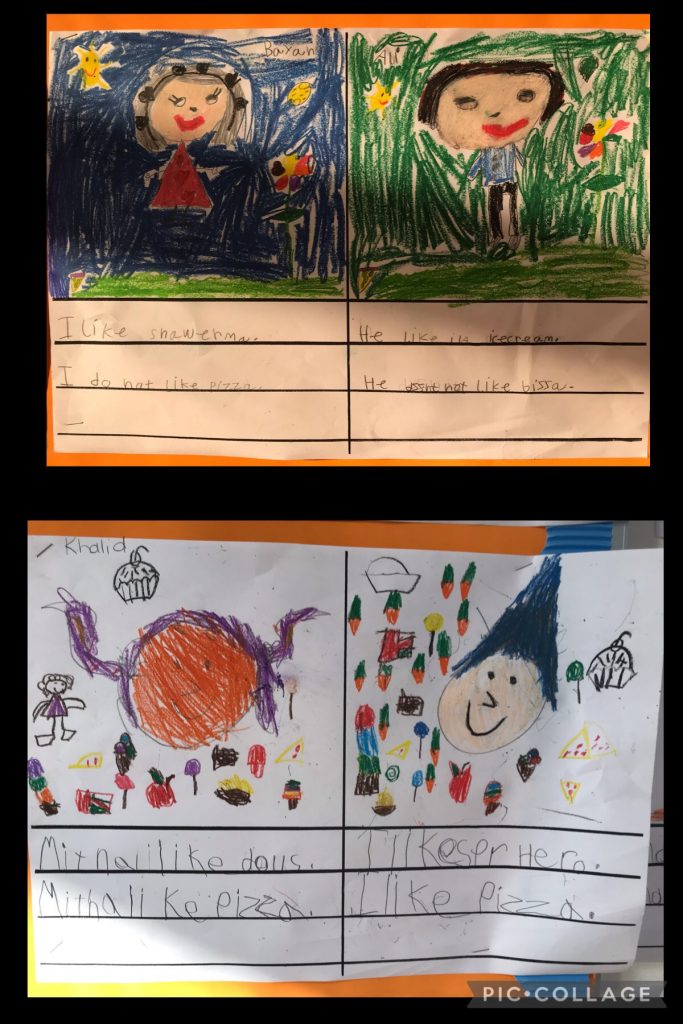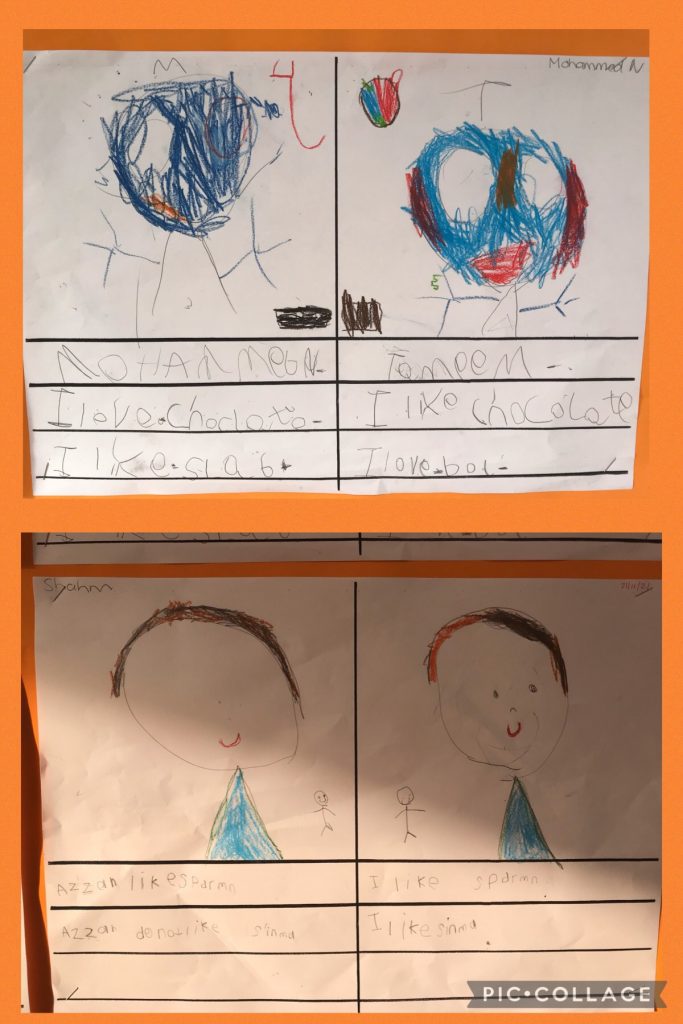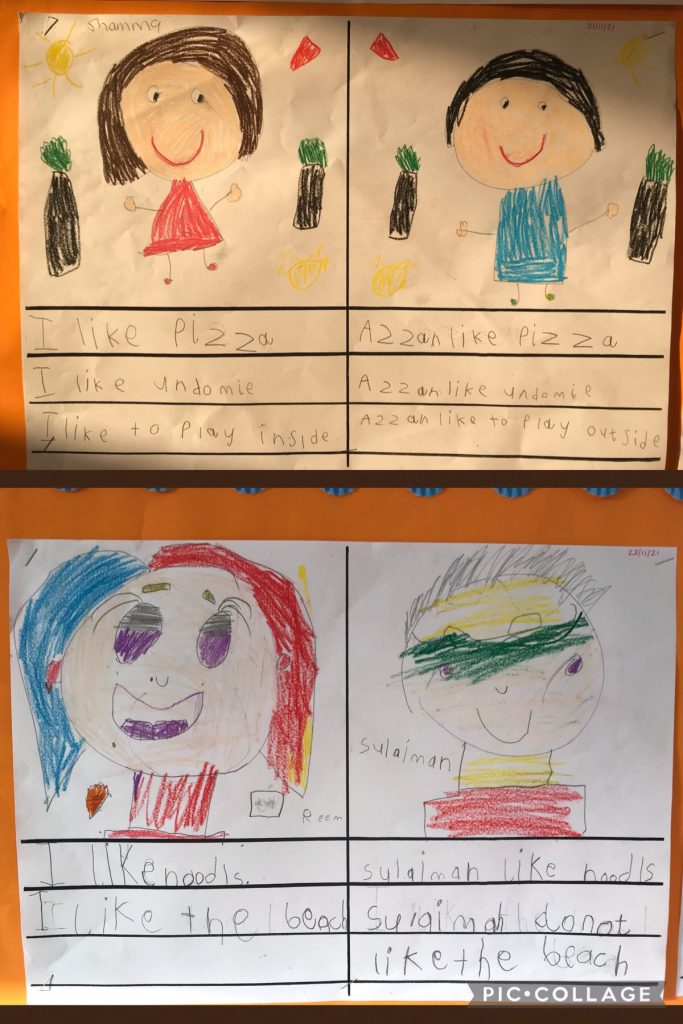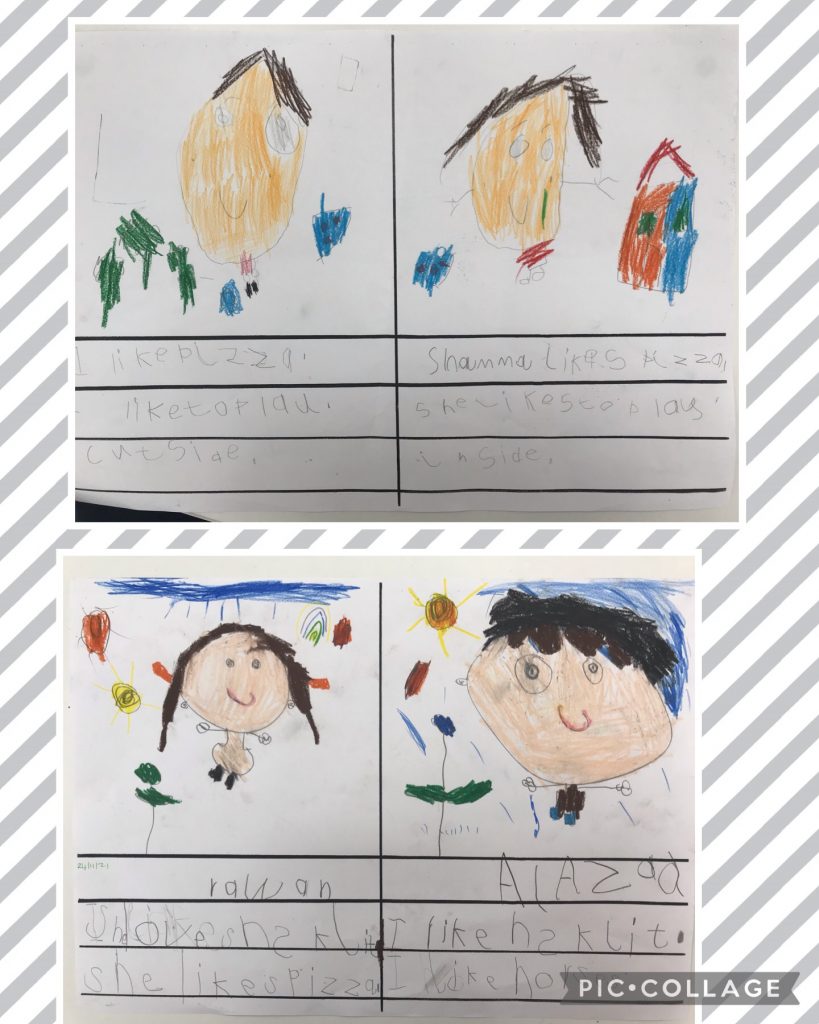 For the unit of Inquiry we discussed whether a picture can tell a story. The students looked at each other's pictures and discussed what they see, what they think and what they wonder. The artist then told the class about their picture. The students will all get a turn to share their paintings during the week.