Oman is a jewel in the Gulf...
What Can I See And Do In Oman?
As you can see from these videos, Oman is the jewel of the GCC, the most beautiful country in the region.  There is a lot to explore, especially for the outdoor enthusiast.
Below is just a small list of places that you might want to visit….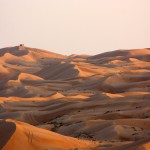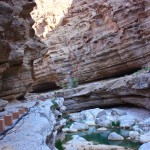 Wadi Shab: This wadi is arguably one of the most gorgeous destinations in Oman. Beyond the breathtaking entrance, the wadi rewards you with views of aquamarine pools, waterfalls and terraced plantations; kingfishers add glorious splashes of colour. For the adventurous, there are plenty of opportunities for (discreet) swimming and a visit to a partially submerged cave.
Read more: http://www.lonelyplanet.com/oman/sights/waterfall/wadi-shab#ixzz2EiaZAdbX
.