Welcome to my blog!
One of the most important skills that students learn at school is the ability to communicate effectively. Sharing our learning is important and here in my blog I will attempt to share some what is important with you.
I hope you find it useful and informative.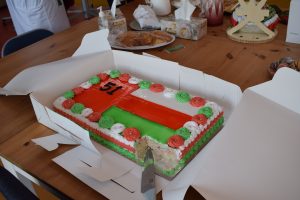 Dear parents, Today being the 51st National Day of Oman, it was a special day for the entire school. This was the first time we gathered as a school for a brief ceremony raising the Oman flag and singing the national anthem. The students were all wearing Oman national...
read more