Find out what's happening
So many things happen at ABIS and we love to share!
School Calendar
Check the dates of the holidays & school year
Upcoming Events
Make sure you don't miss a thing and keep up to date
Visit the ABIS Shop
Our shop is open 24/7. Find all you need right here.
Fees & Finance
Plan for the future of your children
Find out what's happening at ABIS!
So many things happen at ABIS and we love to share!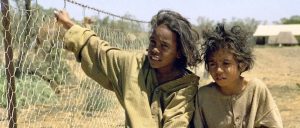 In English we finished reading the novel 'Follow the Rabbit Proof Fence.'   Students inquired about how three girls were able to survive a 1600 km walk through the Australian bush and desert.  They considered whether the ending of the book could be considered happy or...
Dear parents, We are happy to be back at school this week and it's great to see all students on campus and classes back to normal. I will be sending a newsflash next week with details regarding the Parent Liaison Committee (PLC) which we would like to start again. We...
Dear parents, I am pleased to announce that the Ministry of Education has approved swimming lessons as part of our Physical Education curriculum for Grades 1-10. Swimming classes will commence on Sunday October 10. More details will be shared with parents next week....
Dear parents, As another week concludes with no safety and health issues, I am grateful to all parents who have exercised caution in keeping their children at home when ill. A reminder that if your child has been ill, please get clearance from a medical professional...
Dear parents, Another week has passed, and the children and teachers are settling well into school life. We changed how students experienced lunch time and this has been a positive step for all. Once the weather cools down enough, we will change back to students...
Dear parents, We have had a good week and students are doing well in their learning. Every day I like to drop into classes and see the students, it is always of great interest to me to see the variety of activities taking place in their classes. The students appear to...
Dear parents, What a wonderful week it has been with students back on campus and in their classes with friends. The week has gone quickly and happily for all. Today I am going to share a number of photos I took of students enjoying themselves during the break times....
Dear parents, We are very much looking forward to seeing all our students on Sunday. We have spent the week ensuring all teaching areas meet the standards of the Ministry of Education with the correct distancing between students, all signage around the school has been...
Dear parents, Welcome to both present and new students for the new school year of 2021-2022. We are very glad to have our students back with us again and all new students joining the school this year. While we are starting online, the announcement today from the...
Dear all, This year has now come to an end, and despite the difficulties of Covid-19 and the restrictions it presented to the school, we have persevered as a community and ensured our students received the best education possible. I commend all our staff for the...
Dear parents, We have now finished the week and I am sure that students and parents are all looking forward to the holidays at the end of next week. School reports will be issued on Wednesday via email and the students will finish school on Thursday at the normal...
Dear parents, We are now only two weeks away from the end of the school year and teachers and students are wrapping up for the year. With the final day of school on Thursday June 17, teachers will ensure that students are engaged and working up until then. The ABIS...
We would like to ask you to spare 5 minutes to fill out a survey letting us know how well you feel we did this year. The survey is easy to use and easy to understand and we really want as many people as possible to give us feedback. Please click on the link below:...
Upcoming Events
Make sure you keep up to date and don't miss a thing