Getting your children to school safely
Al Batinah International School offers a bus service to areas throughout Sohar. During your initial school visit, be sure to enquire into the bus service in your area. Our buses are modern and have seat belts for students. Most of the buses have tracking systems, camera systems and student arrival notification systems.
There is high demand for the bus service and places can often get short. Although there will be additional cost for using the bus service, ABIS runs it as a service to parents and it runs on a cost covering basis. The map below is for illustrative purposes. Routes may change at short notice.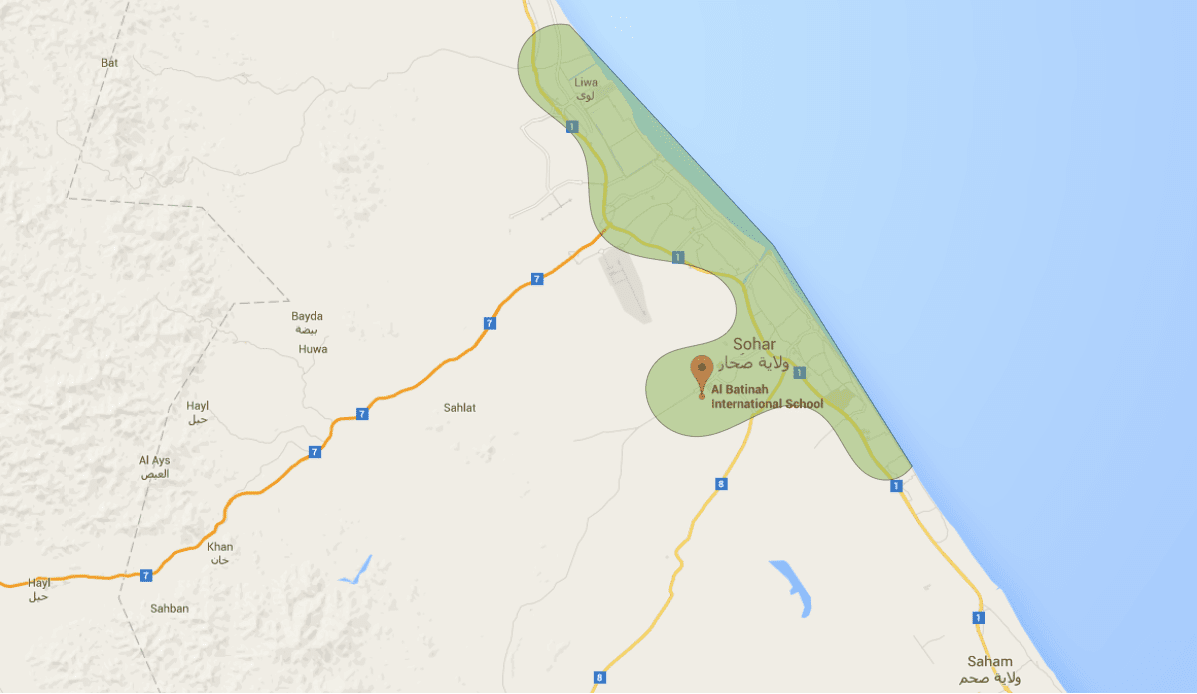 Challenge yourself, Involve yourself, Be your best