Grade 6 is a hugely important year at ABIS.  2015-2016 will mark your child's last year as a part of the primary school, and will see them beginning the transition into Secondary.
This year, our focus in Grade 6 will be helping your child prepare for that transition, and to help ensure that they have the organizational, time-management and social skills that will enable them to have a successful time in Secondary.
This year, your child will end their journey through the IB Primary Years Program with the Grade 6 Exhibition.  The Exhibition is an incredible opportunity for your child to demonstrate all of the skills and knowledge they've gained through their years in the PYP, and to celebrate their time in the Primary school.
How old are students in Grade 6?
To enter Grade 6 a student needs to have turned 11 by September 1st
What will my child learn in Grade 6?
Al Batinah International School follows the IB PYP Programme from Early Childhood Centre to Grade 6. The programme has a child centered, inquiry based approach and uses well established and highly regarded research based evidence in how children learn as its philosophical base. ABIS gained authorization to implement the PYP in 2011.
Al Batinah International School uses the New Zealand Maths Curriculum as its core programme. It is an inquiry-based, child-centered program with activities aligned with the PYP philosophy about how children learn. For the Upper Primary students, the mathematics strands are: Number and Algebra, Geometry and Measurement, and Statistics.  Throughout the year, students will be working through learning activities from these strands. Where possible, relevant and meaningful connections will be made to Units of Inquiry and activities will be offered through that lens. However, the PYP recognises the importance of teaching fundamental mathematical skills. As such, many lessons are "stand alone."
How We Express Ourselves: For our first Unit of Inquiry, students will look at the way we use the internet to communicate, connect, and share ideas. Students will learn about the codes of conduct that one must follow in order to be good digital citizens.
How The World Works: Our next Unit of Inquiry has us inquiring into the scientific principles of flight.  Students will look at how ingenuity and inquiry led to our understanding of human flight.
How We Organize Ourselves: In our second Unit, we look at the period of history just prior to the dawn of civilization.  Our focus involves looking at the factors that allowed humanity to evolve from hunters and gatherers to permanent settlers.
Sharing The Planet: For our fifth Unit of Inquiry, we will look at the issue of global climate change, and how human actions have an impact on our planet. Students will look at the science of climate change, and how decisions we make today can help to preserve our environment.
Who We Are: This is our Exhibition unit, and we will be taking an in-depth look at how our world view and our sense of self is influenced by mass media.  Possible areas of focus could be; body image, gender roles, violence in the media.
Where We Are In Place And Time: Our final Unit of Inquiry will follow up How We Organize Ourselves, as we will look at how permanent settlements evolved into civilizations. We will look at the common elements in Ancient Mesopotamia and Ancient Egypt.
Transparent
We want to involve Parents in the their child's learning.
Student Centred
Your child at the centre of our world.
Mission Driven
A not-for-porfit school driven to achieve its Mission.
Language includes Reading, Writing, Speaking and Listening. These have been incorporated into our Reading and Writing Workshops, which have been adopted in school for several years. In reading we are using the reading prompts, which are strategies for  comprehension in reading. Each lesson begins with a teacher input and continues with a mini lesson focusing on guided reading groups,  phonics skills, and  independent reading.   In Writing, we are using the writers workshop which includes the writing process of pre-write, draft, edit, revise and publish. This includes mini lessons on handwriting, drafting, sharing ideas and extended writing. Development of mother- tongue language is crucial for cognitive development, and in maintaining cultural identity. Success in mother-tongue development is a strong predictor of long-term academic achievement, including acquisition of other languages.  At ABIS,  students have the opportunity to learn Arabic. By learning Arabic, students benefit from having access to a different language and through that access, to a different culture and perspective. Acquisition of more than one language enriches personal development and helps facilitate international-mindedness.
This year, students in Grade 6 will begin learning French in preparation for their transition into the secondary school.
Across the primary school, the Arts – visual and performing – are essential and integral to the ABIS school community.  Performing Arts – Music and Dance – are offered by specialists. Music strands consist of Singing, Playing and Listening and Responding. Dance strands comprise choreographic principles, performance principles and dance appreciation. Dance and Music strive to find authentic connections to Units of Inquiry as well as provide support for wider community needs.
Physical Education at ABIS focuses on the knowledge and skills of a variety of games, and physical movement.  It promotes the development of basic motor skills and experiences, the techniques, rules and purposes of a range of athletic activities, recognising a high level of achievement and how to improve a performance.  Physical Education recognises that regular exposure to all kinds of physical learning experiences enables students to make informed choices throughout their lives. The Physical Education curriculum allows us to collaborate with the PYP classroom units.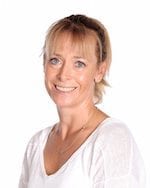 Michelle Simpson
Primary Team Leader
Michelle Simpson is our Primary Team Leader. She joined us in 2012 from New Zealand. Michelle has worked in a variety of locations and brings with her a wealth of knowledge, experience and passion. She enjoys talking with prospective parents and can be contacted via the details above.
 Challenge yourself, Involve yourself, Be your best