Grade four is a very important year at ABIS. The students are expected to become increasingly independent and take more responsibility for their learning. They are transitioning away from their teacher or parent providing them with explicit guidance and are expected to work through their way through managing their tasks and time.
As such, Grade 4 students may experience a moderate amount of "growing pains." This temporary discomfort is expected and plays a vital role in their development of self management skills. Grade four students will further develop their social skills as they participate in a variety of collaborative activities to complete set tasks. This level of collaboration will require them to practice their communication skills in order to work successfully with others. At this level, research skills work in tandem with thinking skills as the students are increasingly required to think critically about sources and perspectives.
How old are students in Grade 4?
To enter Grade 4 a student needs to have turned 9 by September 1st
What will my child learn in Grade 4?
Al Batinah International School follows the IB PYP Programme from Early Childhood Centre to Grade 6. The programme has a child centered, inquiry based approach and uses well established and highly regarded research based evidence in how children learn as its philosophical base. ABIS gained authorization to implement the PYP in 2011.
Al Batinah International School uses the New Zealand Maths Curriculum as its core programme. It is an inquiry-based, child-centered program with activities aligned with the PYP philosophy about how children learn. For the Upper Primary students, the mathematics strands are: Number and Algebra, Geometry and Measurement, and Statistics.  Throughout the year, students will be working through learning activities from these strands. Where possible, relevant and meaningful connections will be made to Units of Inquiry and activities will be offered through that lens. However, the PYP recognises the importance of teaching fundamental mathematical skills. As such, many lessons are "stand alone."
The six Units of Inquiry are developed around Transdisciplinary Themes which are used for the entire Primary school. These themes develop the sciences and social studies disciplines in a significant, relevant and challenging way, ensuring the students have not only knowledge important to each unit, but the skills they need in order to find out more information. For Grade 4, the Units of Inquiry are:
Who We Are: Heroes (Social Studies & Language). This is our first unit of the year and is an investigation in the purposes and characteristics heroes. Students will be analyzing different kinds of heroes from around the world, throughout history, in their lives and in literature. We hope students will come to a deep understanding of how they can take action in their lives to improve the world and emulate their heroes.
Sharing the Planet: Energy (Science & Social Studies). This unit is an experiment based unit as students look at what energy is, the many kinds of energy, sources of energy, and how energy is used (and overused) in the world.  The impact of energy usage will be explored. We hope to explore how energy is generated, transferred and used in Sohar, Oman and the Gulf region.
How We Express Ourselves: Voice (Language, Arts).  This short unit is an exploration in oral language and challenges students to perform in front of their peers. They will be creating stories, poems, sets, puppets, and costumes in order to develop their presentation and oral skills. They will practice using expression in their individual and group voices.
Where We Are in Place and Time: Explorers (Social Studies).In this unit we will research how explorers have changed human perception and understanding of the world. It not only covers the Great Age of Exploration  but also looks at explorers who have pushed the frontiers of space and deep seas. The impact of exploration on various peoples is an important aspect of the unit. We will also be introducing the historical fiction genre of text.
How We Organize Ourselves: Governments (Social Studies). This unit looks at the purposes and importance of government. Students will explore different forms and levels of government and how they work. We will also investigate the ideas of power and responsibility and how they are related to government and those in authority.
How the World Works: Mixtures and Solutions (Science). In this hands-on unit we will experiment with physical and chemical changes in materials. Students will be introduced to the periodic table and the concept of atoms and molecules. All of our investigations will be guided using the scientific method and require students to write about their findings.
Transparent
We want to involve Parents in the their child's learning.
Student Centred
Your child at the centre of our world.
Mission Driven
A not-for-porfit school driven to achieve its Mission.
ABIS uses the Reading and Writing Workshop model to deliver instruction. It was developed by experts in the field and takes established "best practice" principles that promote reading and writing excellence throughout the school. This programme runs throughout the Primary School and allows for integration with Units of Inquiry. This ensures there are authentic contexts in which students can apply their reading and writing skills.
Words Their Way will be used as the basis of our spelling instruction. It is a programme that emphasizes the analysis of spelling patterns and language features through sorting activities and games.
Across the primary school, the Arts – visual and performing – are essential and integral to the ABIS school community.  Performing Arts – Music and Dance – are offered by specialists.  Music strands consist of Singing, Playing and Listening and Responding. Dance strands comprise choreographic principles, performance principles and dance appreciation. Dance and Music strive to find authentic connections to Units of Inquiry as well as provide support for wider community needs.
Physical Education at ABIS focuses on the knowledge and skills of a variety of games, and physical movement.  It promotes the development of basic motor skills and experiences, the techniques, rules and purposes of a range of athletic activities, recognising a high level of achievement and how to improve a performance.  Physical Education recognises that regular exposure to all kinds of physical learning experiences enables students to make informed choices throughout their lives. The Physical Education curriculum allows us to collaborate with the PYP classroom units.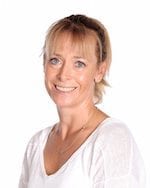 Michelle Simpson
Primary Team Leader
Michelle Simpson is our Primary Team Leader. She joined us in 2012 from New Zealand. Michelle has worked in a variety of locations and brings with her a wealth of knowledge, experience and passion. She enjoys talking with prospective parents and can be contacted via the details above.
 Challenge yourself, Involve yourself, Be your best