Grade 1 is an exciting time as children embark upon new adventures in the world of learning. This is a year of important transitions, as well as one in which acquisition of new skills is accelerated. We hope to make your child's learning experience a fun and exciting one, and instill a love of learning that will last throughout your child's years of schooling.  So much happens in Grade One. It is extremely important to keep in mind that we all build on small successes. Each child will progress at their own rate, acquiring skills as they are developmentally ready. Maintaining each child's self-esteem and building a secure foundation for future growth will always remain a priority in our classes. Celebrate your child's success, no matter how small it may seem. This will keep your child enthusiastic about learning and proud of their work! We are looking forward to working with your child this year and helping them to achieve their full potential.
How old are students in Grade 1?
To enter Grade 1 a student needs to have turned 6 by September 1st
What will my child learn in Grade 1?
Inquiry is a student-centered process initiated by the students or a teacher that moves the students from their current level of understanding to a new and deeper level of understanding. This can mean:
exploring, wondering and questioning
experimenting
making connections between previous learning and current learning
making and testing predictions
collecting data and reporting findings
clarifying existing ideas and reflection
application of a concept
making and testing theories
researching and seeking information
taking and defending a position
solving problems in a variety of ways
The lively, animated process of inquiry appears differently within different age ranges. The developmental range evident in a group of 5 year olds can often be from 3 to 8 years. This demands that the teacher be a thoughtful participant in, and monitor of, the ongoing exploration and investigations that the students engage in or initiate. Inquiry makes students practice the skills required to problem–solve and  continue learning with increasing independence. It not only teaches the children curriculum content, but also makes them aware of the skills they need to learn and how to go about it.
In a range of meaningful contexts, students will be engaged in thinking mathematically and statistically. The following strands will be covered:
Number and algebra
Number strategies
Number knowledge
Equations and expressions
Patterns and relationships
Geometry
Measurement
Shape
Position and orientation
Statistics
Statistical investigation
All areas will be covered through the New Zealand Maths program.
Transparent
We want to involve Parents in the their child's learning.
Student Centred
Your child at the centre of our world.
Mission Driven
A not-for-porfit school driven to achieve its Mission.
This year our units of inquiry are: WHO WE ARE
We develop and nurture our relationships and sense of self through our interactions with others.
HOW THE WORLD WORK
Rocks Rock! Natural forces shape the earths surface.
WHERE WE ARE IN TIME AND PLACE
Extinction is forever why animals become extinct.
HOW WE SHARE THE PLANET
Round and Round – life cycles of plants and animals.
HOW WE EXPRESS OURSELVES
Communication – People communicate in  different ways.
HOW WE ORGANIZE OURSELVES
Transport – How transport is affected by the needs of a community.
Language includes Reading, Writing, Speaking and Listening. These have been incorporated into our Reading and Writing Workshops, which have been adopted in school for several years. In reading we are using the reading prompts, which are strategies for  comprehension in reading. Each lesson begins with a teacher input and continues with a mini lesson focusing on guided reading groups,  phonics skills, and  independent reading.   In Writing, we are using the writers workshop which includes the writing process of pre-write, draft, edit, revise and publish. This includes mini lessons on handwriting, drafting, sharing ideas and extended writing. Development of mother- tongue language is crucial for cognitive development, and in maintaining cultural identity. Success in mother-tongue development is a strong predictor of long-term academic achievement, including acquisition of other languages.  At ABIS,  students have the opportunity to learn Arabic. By learning Arabic, students benefit from having access to a different language and through that access, to a different culture and perspective. Acquisition of more than one language enriches personal development and helps facilitate international-mindedness.
Across the primary school, the Arts – visual and performing – are essential and integral to the ABIS school community.  Performing Arts – Music and Dance – are offered by specialists. Music strands consist of Singing, Playing and Listening and Responding. Dance strands comprise choreographic principles, performance principles and dance appreciation. Dance and Music strive to find authentic connections to Units of Inquiry as well as provide support for wider community needs.
Physical Education at ABIS focuses on the knowledge and skills of a variety of games, and physical movement.  It promotes the development of basic motor skills and experiences, the techniques, rules and purposes of a range of athletic activities, recognising a high level of achievement and how to improve a performance.  Physical Education recognises that regular exposure to all kinds of physical learning experiences enables students to make informed choices throughout their lives. The Physical Education curriculum allows us to collaborate with the PYP classroom units.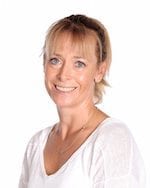 Michelle Simpson
Primary Team Leader
Michelle Simpson is our Primary Team Leader. She joined us in 2012 from New Zealand. Michelle has worked in a variety of locations and brings with her a wealth of knowledge, experience and passion. She enjoys talking with prospective parents and can be contacted via the details above.
 Challenge yourself, Involve yourself, Be your best